Savoir-faire
Each historic restaurant as its story, as we know, and ours is no exception. For more than a century now, through the vicissitudes of history, we have maintained a sincerity, a tradition, a reputation that extends around the world.
Our chef, Chef Yannick Franques, has developed a range of exceptional products using exclusive recipes designed especially for you: fine sweet and savoury grocery products.  Recreate the Tour d'Argent experience at home and bring excellence to your table. 
OUR ICONS
Since 2019, Yannick Franques, one of the Best Craftsmen in France (Meilleurs Ouvriers de France 2004) has been working in the wonderful setting of the Tour d'Argent. He embodies the values of our family business: elegance, excellence, creativity and sincerity. He reinterprets for current taste the great classics of our culinary heritage, through sublime neo-classical cuisine with flair. Passionate about his job and always seeking innovation, our Chef has created a whole new range of products produced in La Tour's kitchens using his exclusive recipes: foie gras, salts & sauces (Mazarine with orange, Marco Polo with green pepper, Mac Arthur with red wine), Crêpes Mademoiselle or even our famous duck.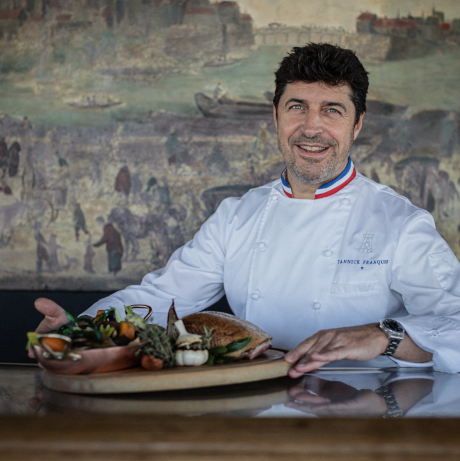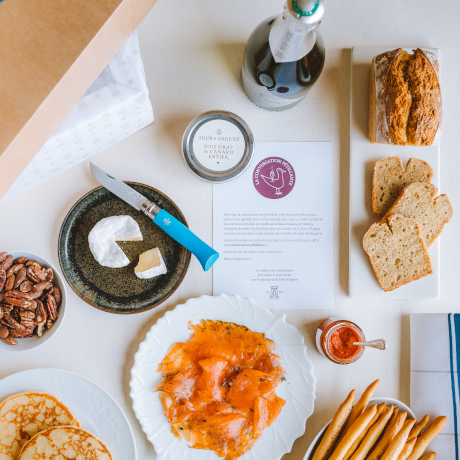 OUR EXCEPTIONAL PRODUCTS
Terrines, olive oils, vinegars, mustards… a whole range of savoury delicatessen products will enhance your gourmet experiences. For example, discover our iconic Foie gras des Trois Empereurs, or our Challandais duck, ready to cook at home. For breakfasts and snacks, those with a sweet tooth will enjoy our jams, spreads, biscuits and our iconic dessert, Crêpes Mademoiselle. And to cook our products at home in style, treat yourself to linen in the Tour d'Argent colours: aprons and table linen. Each of our products is rigorously selected. We work with French manufacturers who are keen to show you the best of their expertise.
OUR LEGENDARY BOTTLES
Wine lovers can rest assured that wine is also widely represented in our store, where you will find the Grands Crus Champagnes and the Tour d'Argent wine selection: Bordeaux, Sauternes, Saint-Emilion, Graves, Vacqueyras, Chablis, Sancerre as well as exceptional bottles from our legendary cellars.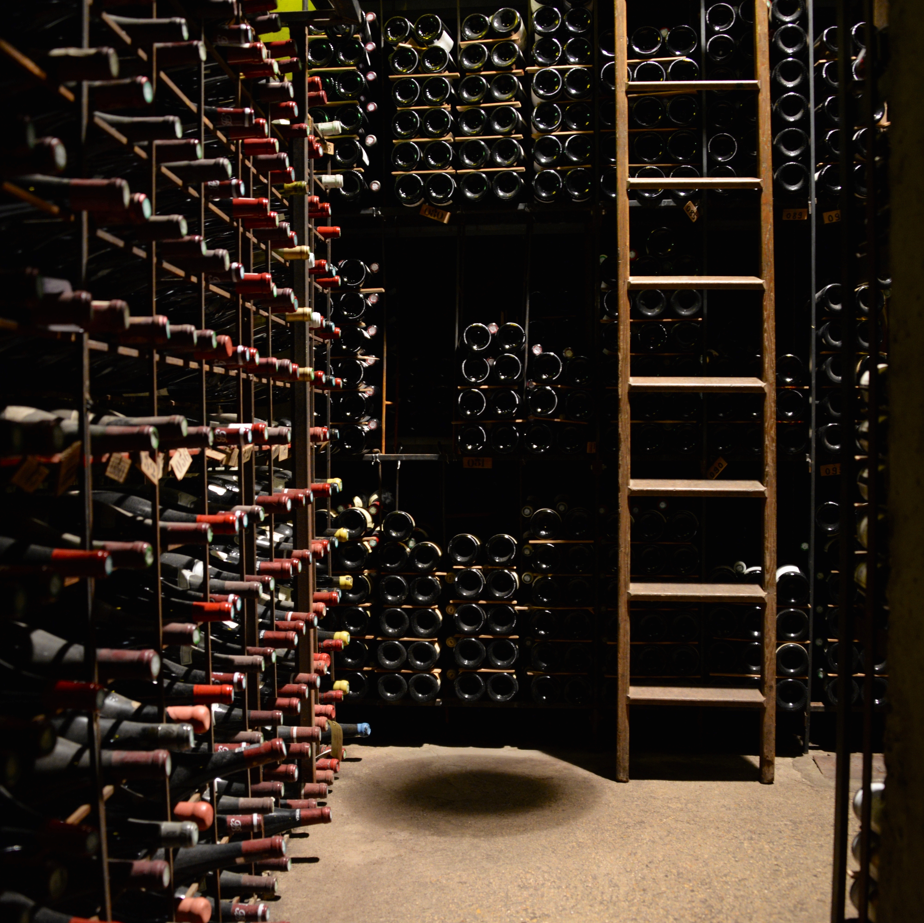 Giving a gift in the colours of the Tour d'Argent is always an elegant and tasteful gesture. Choose from among our stylish blue gift boxes or our light wood wine cases with the Tour d'Argent logo. Whether you prefer savoury or sweet, whether you love exceptional bottles or are partial to the art of tableware, all your gifts can be found on our online Tour d'Argent delicatessen store. Depending on your tastes and desires, you can also create and personalise your own gift boxes.
La Tour d'Argent is present at the most treasured moments that punctuate your life.